ABOUT US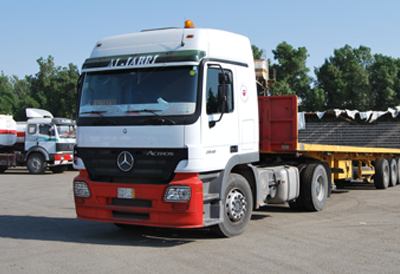 Operating with highly skilled and professional staff, modern fleet, well organized work system, well equipped terminal facilities and the most modern fleet maintenance service workshops AL-JABRI is recognized as the largest integrated transportation and logistics service provider in the region. Providing excellent services and it has gained extraordinary market reputation and caters to the needs of hundred of satisfied customers.
AL-JABRI was one of the first companies that were utilized by big companies in the region in the successful haulage of pipes and cargo in the last ten years and was a major contributor to the development of many companies production facilities throughout the Kingdom. We are one of the first transport companies used by big companies to work for their earlier transportation projects. We have more than 25-years experience in handling import and export shipments.
AL-JABRI total fleet exceeds 700 tractors, 1000 various types of trailers & more than 60 pieces of heavy equipment.
Company profile